You definitely want to spend your free time watching a thrilling Australian movie. Australian movies come in many different genres. Well, without further ado, let's look at the 20 best Australian movies you definitely need to watch.
1. Romper Stomper (1992)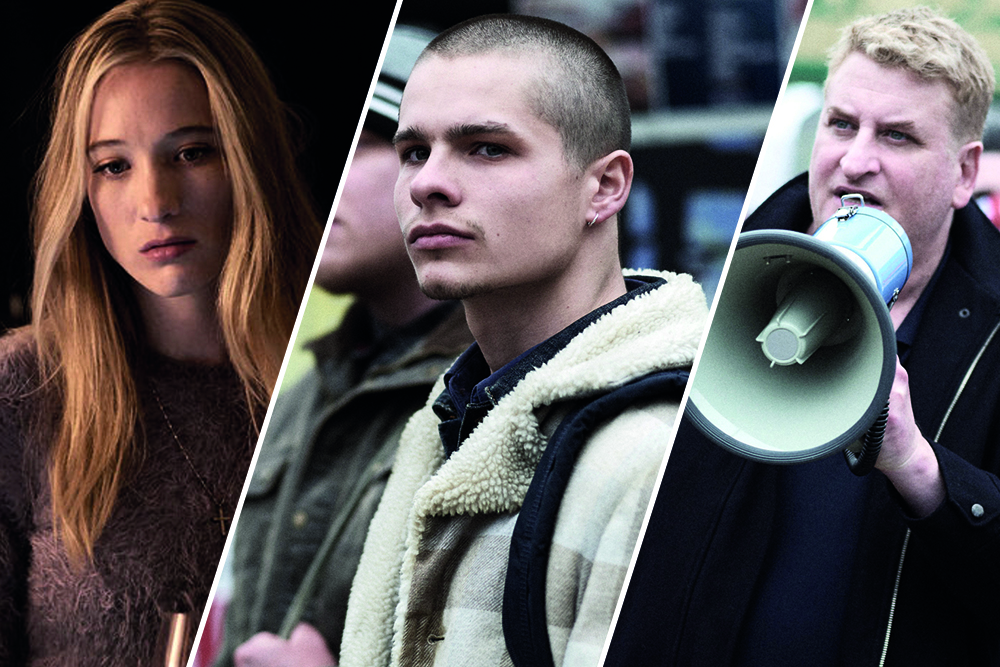 This movie is a mixture of drugs, guns, sex, fighting, and chaos, combined to give you a thrilling drama. It is something you would love to spend your time and money on. Why not check it out?
2. Wolf Creek (2005)
If you are so much into horror movies involving gruesome murders, you definitely have to watch this. The movie is based on true events of a serial killer who despised tourists, but to what possible end?
3. Chopper (2000)
Who can endure getting both ears chopped off in order to escape from a highly secured prison? Check this crime-drama movie out. Absolutely amazing!
4. Animal Kingdom (2010)
This is a crime drama movie that involves violence and family conflict. One of the best Australian movies you need to check out.
5. The Adventures of Priscilla Queen of the Desert (1994)
Are you in love with road trip comedy-drama movies? You definitely have to watch this captivating movie.
6. Picnic at Hanging Rock (1975)
This horror film involves the mysterious disappearance of some school girls during a picnic. If you are so much into horror films, this one is worth a try.
7. Kill Me Three Times (2014)
This comedy thriller movie will definitely push you to the edge. Check it out, will you?
8. Wake in Fright (1971)
What happens once you become the architect of your own failure? To find out, watch this captivating psychological thriller movie.
9. Dead Calm (1989)
This movie is a true reflection of being in between the deep blue sea and the devil. Problems keep piling for a couple trying to move past the loss of their son. Awesome, isn't it?
10. Mad Max (1979)
This captivating thriller is definitely worth your time. Lethal gangs causing chaos in the streets is something you just can't miss.
11. The Proposition (2005)
This is a movie with betrayal, impossible bargains, and violence. It's worth spending time on.
12. Crocodile Dundee (1986)
This action-comedy movie is something you definitely don't want to miss. A mixture of romance, betrayal, and revenge is something that can shake you off your seat!
13. The Mule (2014)
Walking with drugs hidden in your stomach, how far are you willing to go to protect your stuff? Check this one out.
14. The Dark City (1998)
This science fiction movie is one of a kind. A certain guy wakes up in a hotel, unaware of his identity. The guy later finds out that he is wanted for a couple of murders. Should I spoil further? I don't think so. You definitely have to watch it.
15. Somersault (2004)
For lovers of romance and drama, check out this twisted romantic movie.
16. Candy (2006)
This romantic film is filled with love, desperation, and addiction. It's with no doubt one of the best Australian movies.
17. The Castle (1997)
This is a comedy movie portraying a united family trying to protect themselves from being demolished by an outstanding airport.
18. Snowtown (2011)
Can murder be justified? Check out this biographic crime drama movie.
19. Gallipoli (1981)
This war drama movie can make you shed tears. Being one of the best, why don't you check it out?
20. Moulin Rouge! (2001)
This romantic drama film involves love, lies, and secrets all twisted together into a captivating movie. If you love drama, check this one out.
To conclude, the above are some of the best Australian movies of all time. They are movies you won't regret spending your time on. Feel free to check the links in my references for more info.